Make an opening statement your guests will remember with a modern coat rack or contemporary wall hooks too stylish to hide under winter wear. Set a welcoming—and highly functional—entryway scene with colorful designs by Blu Dot and Kartell, and sleek Scandinavian offerings by MENU, Mater and Gubi. Hats off!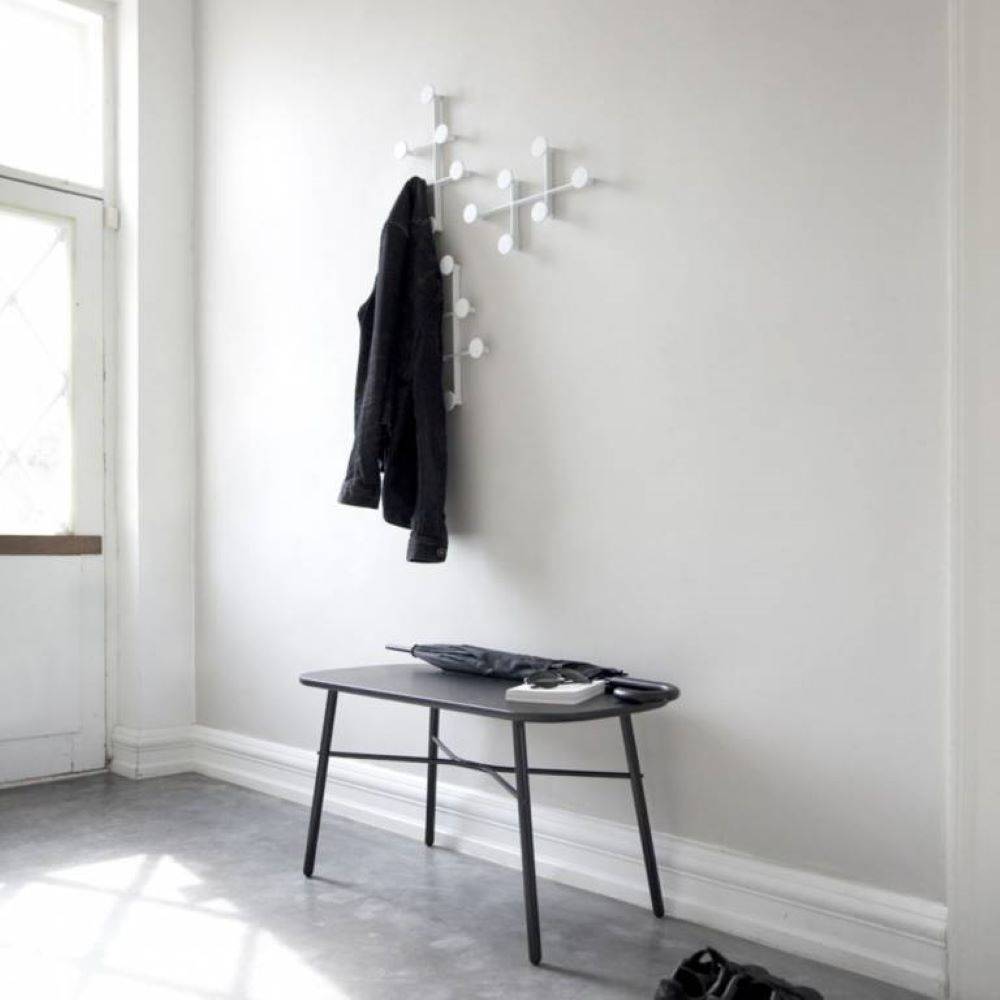 Scandinavian cool at its most elemental, the Afteroom Coat Hanger is an ideal decorative storage piece when space is tight, offering plenty of room for hats, scarves and bags in a small footprint. You 'll want more than one.
- Sustainably crafted
- Can be installed horizontally or vertically
- Equipped with six, spacious hooks
Easy to install in any hallway, closet, or open arrea in need of additional storage, the Eames Hang-It-All brings mid-century modern appeal to your home thanks to its eight large and six small hooks ready to hold anything.